See David Sones of Realty Success Group, For San Diego Homes and Loans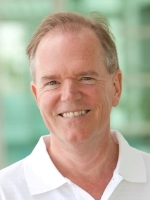 Realty Success Group Assures Quality San Diego Homes And Loans



CHECK US OUT ON FACEBOOK
Whether you're considering the purchase or sale of a home in San Diego, you'll want to have an EXPERIENCED Full-time GRI Accredited Real Estate Broker looking out for you.
With over 21 years of practical everyday San Diego real estate purchase, sales, and lending experience, I deliver proven and highly successful Market Knowledge and Expertise, Negotiating Skill,Technical Proficiency, and Creative Problem Solving to your next home purchase, sale, or finance transaction.
Give me a call (858) 672-2707 or email today - see what a difference friendly, knowledgeable, and personal service can make!
Member:
Upfront Mortgage Brokers Association
View
La
rger M
ap
CLIENT TESTIMONIALS

"David Sones and his team at Realty Success Group are the consummate professionals. An Upfront Mortgage Broker, David is transparent in his pricing and delivers on the rate that he quotes. David's use of the latest computer technology makes an otherwise cumbersome process of gathering documentation painless. David's attention to detail ensured that there were no surprises and that the transaction closed on time. I would definitely use David Sones and Realty Success Group in the future and recommend without reservation."

- Greg S. Redondo Beach
"
Dear David,

We want to thank you for doing such a wonderful job with our refinancing. You are really a jewel among the brokers. It is rare to find a broker who is so honest and hard working as you. Even with the surprisingly low appraisal value of our home, you were still able to stick to our original plan to have 4% interest rate, no mortgage insurance, low monthly payments, and a low cost loa
n
.
You explained to us every step so clearly that for the first time we really understood the whole process. We hope that our way to thank you will bring you more business. We will refer you to all our friends."
- Tina and Sami Z. Ramona
"
David Sones helped my wife and me refinance our old home. When we decided to move he helped us to purchase a new home. What sets David apart is the information he shares that you most likely didn't know or think of. Examples are he points out the good and the bad (or pitfalls) of various houses. He accomplishes intense research and is up to date with the latest web based tools to keep you informed of all properties available. He has been in San Diego for a long time and he knows his stuff. I highly recommend David and I will use him in the future."
- Robyn R. Bay Park
"David, This Letter is being written in appreciation of the outstanding efforts and professional representation that you provided to us in the sale, purchase, and financing of our homes. You went beyond the normal call of duty in assisting us with the preparation for the sale of our home. Your ideas and efforts enabled us to realize a maximum sale price. I can't imagine any other real estate agent going to the lengths you extended to us in our sale."
"We will not hesitate to recommend you to anyone, having complete confidence that you would put forth the same efforts and realize the same results that we received. You are a true professional in every way, and a good, honest person at the same time. We both feel that we have gained a friend."
- Jim and Karen S. Escondido
"David, We felt very blessed to have you in our corner when we were looking for another home. Your expertise helped us to find a beautiful place that met all of our needs for our growing family. You were always available to answer our many questions... so it is not a stretch to refer you to others. And given the opportunity, we would do it again. You have blessed us."
- Steve and Eva F. Oceanside
"David, We just wanted to thank you for all of your help with our refinancing. You always exceed our expectations, and we just want you to know how much we appreciate everything you've done. We are loving our new home that you found for us. Our remodel is almost done, so we'd love to have you over soon for a 'thank you' dinner. Thanks Again!"
- Alex & Glenda G. Poway
"Hello David, I'd just like to take the time to thank you for the excellent work you had done for me in my refinance. Thanks also for your seemingly limitless patience with all of my concerns. Thank You!"

- Steve S. Poway
"Dear David, We are taking this opportunity to thank you for your unflagging successful efforts to sell our property and to locate and obtain a very suitable replacement for it. In spite of the many obstacles not the least of which - straightening out our title issues, you stayed the course - spending many hours of your time working out so many problems that were not of your making. You really went beyond the call of duty in our behalf and we appreciate that very much. We love and are enjoying our new home. Thank you again."
- Al and Roberta C. San Marcos
Realtor Websites & Real Estate Marketing